SHAKES LOCAL DOJO?
STAFF WRITER BILL MACNEIL
Tom Arthur finished shooting in Brazil
Studio 78 Murderer Confesses
Rand-Kai Dojo faces Slanderous charges from Attorney Nick Johnson from Byron Connors' father Derek Connors
ENTERTAINMENT
OPINIONS
EDITORIALS
Rand's Attorney Jennifer Walters denies allegations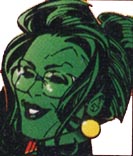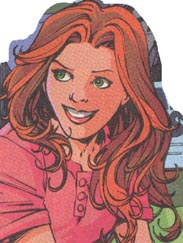 FILE PHOTO JENNIFER WALTERS & UNDERAGE GIRL BELIEVED
AN ALLY OF THE MLF
Daily Buzz
ERUPTION AT LOCAL PUB
Patrons of the local sensation mag, the Daily Globe were shocked to find photos of an incident happening at a local youth hostel and Dojo.
The blurb read as follows: "Most people think a dojo a place for practicing martial arts, but not this dojo. Not only do they practice martial arta, but they partake in sex, drugs and more. One of our photographers took a picture of one of the perverse scenes that took place in this there" The photo, which the Bugle will not print under any circumstance reveals Owner Daniel Rand leaning over a young girl, who is dressed in a silken Kimono, and another male youth.
Currently Daniel Rand, has been under investigation by the offices of Johnson & Miller, but Rand's own attorney Jennifer Walters issued a statement which is as follows: "My client's rights were violated by a distateful paparatzi who entered and took these pictures."
According to the Globe, their sources reveal Danny Rand is under investigation about his relationship with minor by the name of Byron Connors.
This minor's father is trying to get custody from Daniel Rand. Also we have learned that Mary Jane Watson-Parker, super model and budding actress, have been coming to this place of sin often.
When Asked for a quote about the apparent misdeeds of Daniel Rand, Watson-Parker responded, ""Oh, puhLEASE? get a life."
Walters claims that the law firm of Johnson and Miller perpetrated this act and has "therefore violated several restraining orders placed upon him." "Attorney Nick Johnson replied, "The Law firm of Johnson and Miller does not stoop to ambulance chasing on any level. Miss Walters, is clearly mistaking our firm with another, say perhaps her own."Continued on B2 Comments.
---
DANGER IN TEXAS
DALLAS, Texas(AP)-An explosion rocked the peaceful town of Rockefeller last night as the Glaxxon Industries Complex suffered a massive explosion. The complex, housed deep underground inside nearby mountains to the town, was seen erupting in a giant fireball. The mountain itself, seems to have caved in and sealed most of the complex itself and consequently, containing any damage caused by the explosion. Glaxxon Industries, recently merged with the Taylor Foundation in order to fund it's research effortsThis newspaper has also received word that Dwayne Taylor, the CEO of the Foundation was on hand with the superhero team, The New Warriors in order to inspect the Glaxxon facilities at the time of the explosion. Rescue crews are on scene attempting to dig through the rubble, but the situation looks grim. We'll keep you posted as more information arrives.
(OOC THIS IS MEANT TO BE A LEAD IN TO THE NEW WARRIORS TRAPPED PLOT (IF I AM CONTACTED BY ANY TEAM I WILL POST A FAKE NEWS STORY about their current plots.
SILENCE AT THE MANSION?
Recently the Avengers returned from a mission and there was relative silence from the halls of Avengers Headquarters. No statements have been issued from the Avengers press team.and Currently there is a strange air of secrecy floating around The Avengers. Continued on B2
(OOC THIS IS MEANT TO BE A LEAD IN TO THE AVENGERS SWITCHED BODY PLOT GOING ON AND NOT AN INSULT OR A PROMOTION FOR THE NEW WARRIORS. AND I DID INVITE THE AVENGERS TO RESPOND--I am still waiting)
---
STUDIO 78 KILLER CONFESSES
STAFF WRITER ROBBIE BENSON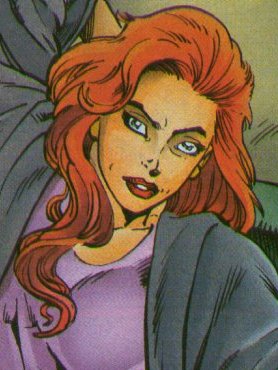 The Studio 78 Murderer which Authorities recently believed to be male is a female. The actual murderer confessed to the murder of Sue Samson. Yesterday at a press conference, A costumed being who identified herself as Revoke teletorted to where a group of reporters where trying to interview Mary Jane Watson-Parker, a local celebrety and model. Revoke came and produced evidence, a plastic bag with the murder weapon and the victim's lips, when a man identified as Jacob Jermish, who was caught on camera appeared and tried to take the evidence away.
Mary Jane Watson-Parker is quoted as saying,
"It was sick! She threw a bag of LIPS at me and vanished! I mean, what is the city coming to when a girl can't walk the streets without having lips thrown at her? The police didn't even come! We need more proper heroes."
Revoke teleported and took the evidence and teleported away, despite the efforts of a local hero , Auric. The Terrorist them appear in a local police station and gave the evidence over to them and told them that she killed Sue Samson for kissing a mutant. She then was able to teleport away before they captured her.
---
PERSONALS
Luke Cage

Misty Knight

Colleen Wing

Dane Whitman

Scott Lang

Jim Harper Experience Preferred but not necessary

WANTED

As I'm sure you've all noticed, there's going to be a new prison on the grid (as well as several other projects that I've got to get underway). Now, although a name hasn't been decided on yet, I'm asking for your help.The TP that involves this prison will require some /major/ work, anunfortunately I'm woefully ignorant when it comes to this sort of thing. So, if any of you friendly neighborhood code-slingers could give me a hand (heck, at the very least give me a few pointers), Thanks, Whirlybird.

Contact @mail Whirlwind

WANTED

Super Heroes, 90210!

That's right. The Terra Knights, are looking for new members, and villains of all various types to come on over to the West Coast and try to take down the team that's protecting a world that loves and media idiolizes them. ;> If you're a hero and between the ages of 16 and 25, sick of a city glutted with heroes, and are up to the challenge of spreading RP a lot further then just the environs of New York, please feel free to check out +team tkn, and @mail or page Namorita (OOC Leader) or Nova (IC Leader) with questions. For you villains out there? Feel free to page too, if you're interested in exploring your criminal potential in the City of Angels.

YOUR

AD HERE

@mail rand

or jenelow1@earthlink.net

The Daily Bugle welcomes home its ace photographer

Peter Parker.

"Go Get 'em Tiger"

--Love MJ

Contact @mail Nita, Rich or *TKN

PHONE: 555-TERA

Local hero with his own Private Investigating firm wants to help you. Power Man wants to help you!

No job is too small. If you need help, call 212-555-1313 and leave a message for @mail Power Man.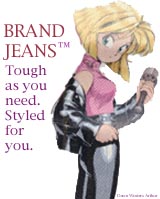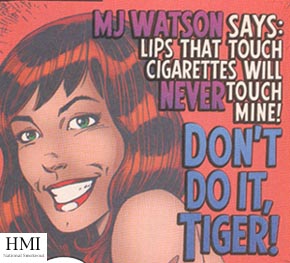 (These links are some of the ones I have because I do play Danny Rand, and they are all I could think of. I'm not promoting the New Warriors, Heroes for Hire online, or the Terra Knights over any other group. Tell me what links you want and they will be placed here immediately.)